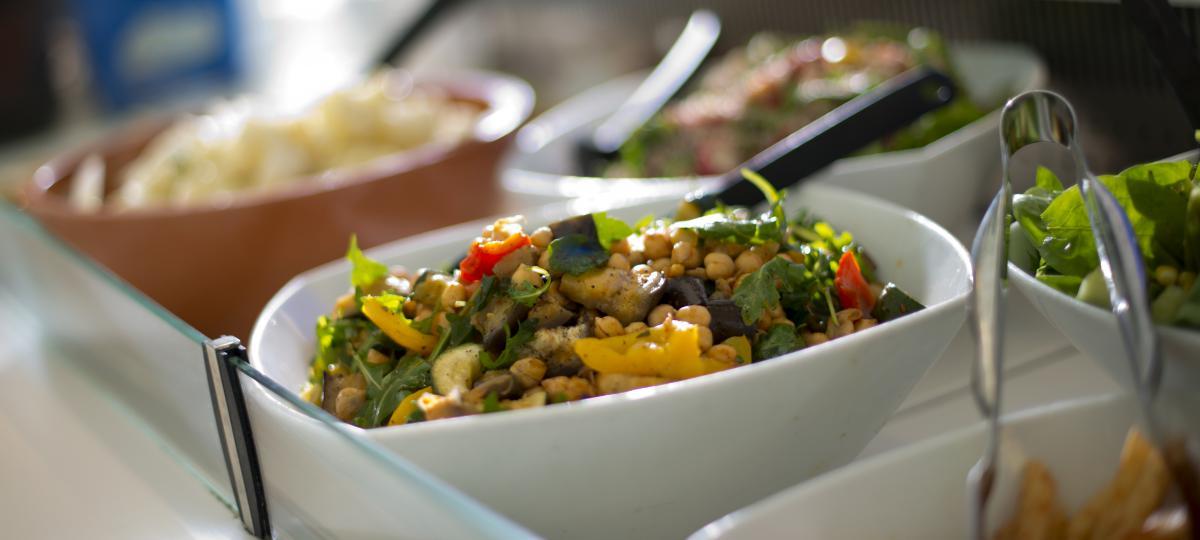 In the Public Sector
Contributing to employee wellbeing, motivation and productivity at a time of change
It is an important time of change for our teams working in public service clients. Public spending constraints are making support services for employees ever more important in these workplaces, as traditional security of employment is replaced by the greater focus on "more for less" in government and local authority organisations.
We are working closely with public sector clients to maximise the benefits of excellent, healthy, value for money food in the workplace and to promote the contribution it can make to individual wellbeing.
The wide experience we can bring from our operations in business and professional services sectors - where employee motivation, loyalty and retention has long been the driver in workplace food services - is of particular value to public sector clients at this time of transformation.
We provide dining services in staff -restaurants, manage food bars and coffee shops right across the spectrum of corporate and public service organisations.
And for  clients who must be sure that their supply partners provide the long term commitment  security of service, value, and ethical trading essential to expenditure from taxpayer revenues, Elior offers excellent credentials.