Support Services
A range of services to enhance the social life on site and maintain an efficient, clean environment
Mess & Hotel Services
We are committed to upholding the importance of the Mess in providing the home of the military unit's values and traditions, supporting the military ethos and facilitating the social and personal life which build the strong bonds that underpin unit cohesion.
As a result of Elior culture and training our colleagues have an enthusiasm for providing an excellent service which has culminated in an 85% customer satisfaction rating for our Defence Division. Their enthusiasm together with our partnering approach to Mess Management, developed within our Defence business, ensure Mess Members, visitors and guests receive a consistently high standard of service.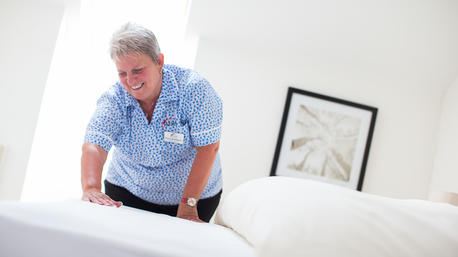 Waste Services
In the UK, Elior are already achieving zero to landfill for all the sites where we manage the waste contract. With regards to Food Waste, 50% is currently being segregated, and is going to Anaerobic Digestion where biogas is captured to create heat, electricity and biomethane – to be used through the gas grid and as a fuel. The remaining 'by product' of food waste through this process is then used as fertilizer.
The remaining approx. 50% of food waste not being collected separately is disposed of with general waste, which is being collected and is being disposed of through an energy-from-waste process.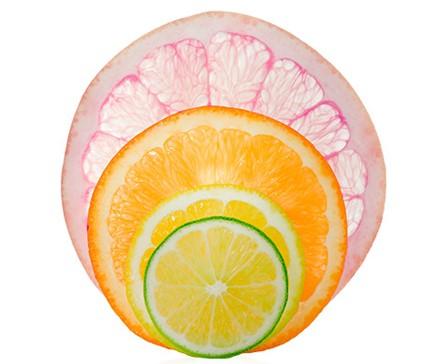 Cleaning
We provide a comprehensive cleaning service covering all requirements from routine workplace to specialist cleaning:
Wherever we operate we combine the best people with the best methods. We ensure our services are managed to the highest professional standards with Service Level Agreements, Key Performance Indicators, and Method statements; and we operate to standards recommended by the British Institute of Cleaning Sciences.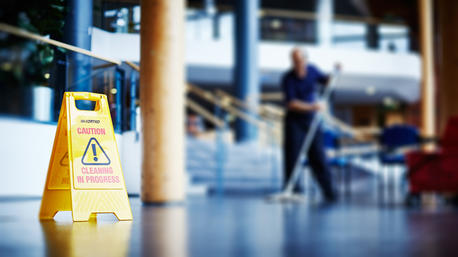 Laundry & Dry Cleaning Services
We have acquired extensive experience in Laundry and Dry Cleaning Service provision on defence sites, currently delivering this service via subcontracting arrangements with Johnson Stalbridge (JSLS)