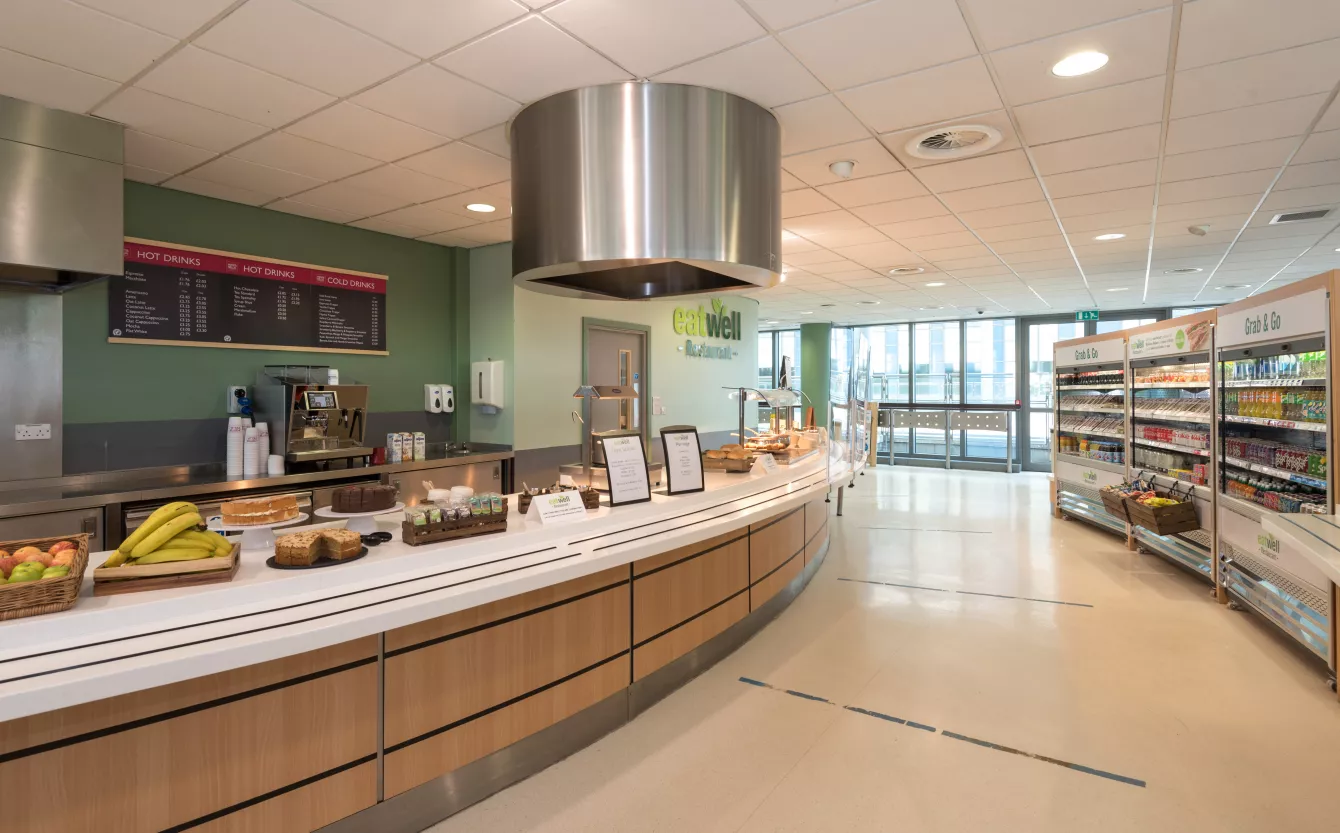 NHS Trusts & Hospitals
We provide a range of catering and wider facilities management services within NHS Trusts and private hospitals.
Our approach
We provide a range of bespoke services to meet the individual needs of our clients, from patient feeding and staff dining to retail offers for visitors.
We have a team of specialist dieticians and nutritionists, who work alongside our catering team, to ensure that our food is delicious and supports health and wellbeing, as well as additional care needs.