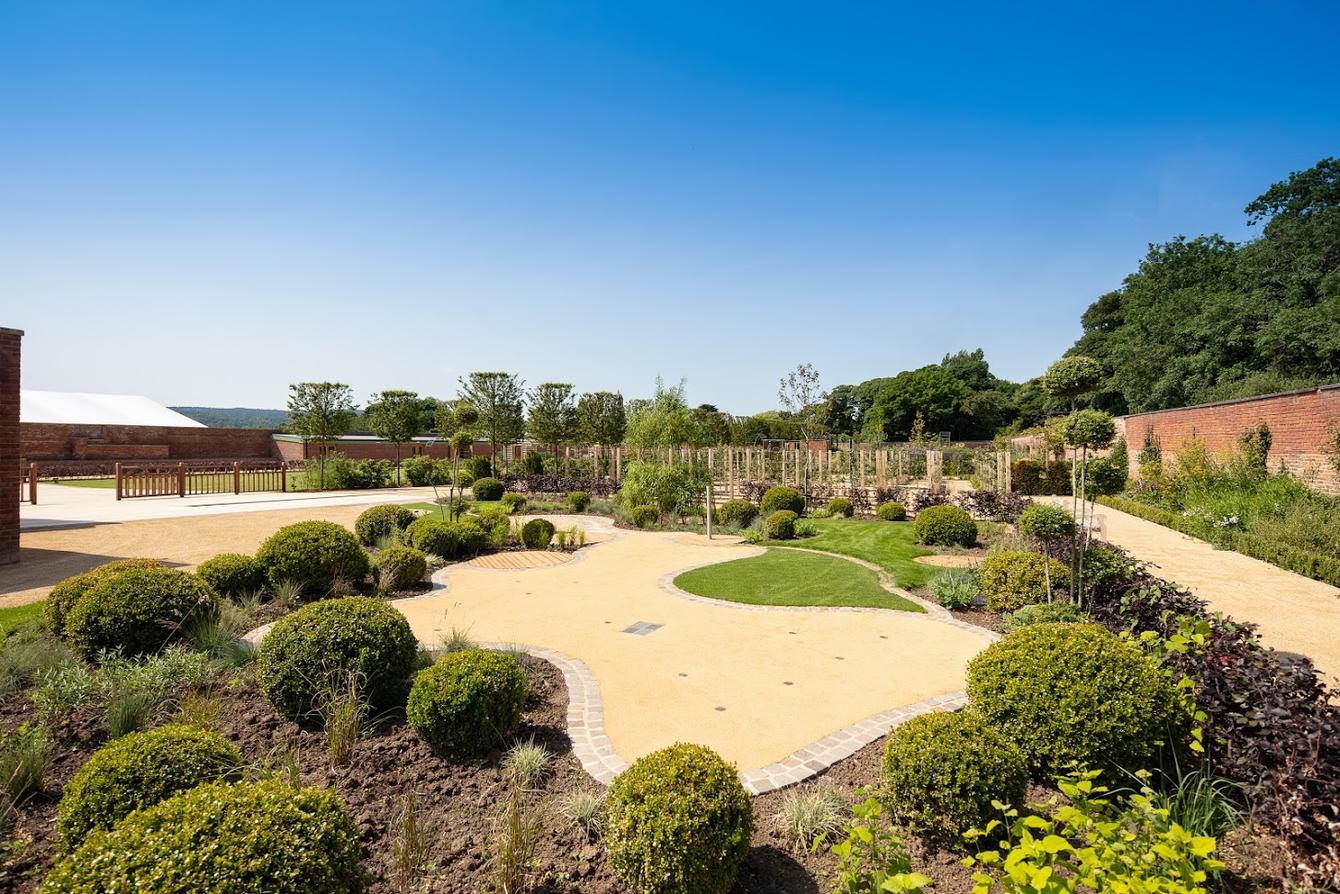 - News / Press Release - Press release
Redcar and Cleveland Council Appoint Elior to Operate Kirkleatham Walled Garden
A major tourist attraction will open its gates to visitors on the 25th of August after undergoing a remarkable restoration.
Redcar and Cleveland Council has appointed Elior to operate Kirkleatham Walled Garden. The Grade II listed Kirkleatham Walled Garden in Redcar was closed for more than 30 years and the plan to restore it to its former glory started in 2015 when Redcar and Cleveland Borough Council drew up a masterplan to regenerate it.
The historic attraction has now been fully restored and now features formal gardens, a science garden, areas for activities and a glasshouse, along with a café, a shop and a 350-seat pavilion, which will be available for events such as weddings, dinners and corporate events.
The Walled Garden will create 37 jobs and will also feature a catering and horticultural academy, which will offer 160 traineeships and apprenticeships, many of which have already been achieved during the restoration and build period.
It is expected to attract an extra 30,000 visitors a year to Redcar and Cleveland and provide a lasting boost to the borough's economy.
The café will serve produce grown locally, home-baked favourites, hot meals, and hot and cold beverages.
There will also be a garden shop open all year round, with a seasonally-changing stock of garden-grown produce and plants, local craft and specialised gardening goods and books.
A programme of horticultural and crafts workshops will also take place throughout the year with activities for all ages.   
The summer opening times will be Monday to Sunday, from 10am to 5.30pm. Groups and coach parties are welcomed as well. Tickets and annual passes will be available from the shop and will include a complimentary filter coffee from the café on first visits. The public will be able to access the centre's 300-space car park from the new link road off the A174.
The selection of tickets will include adult single, concession single, 1 adult + 1 child, family ticket – up to 5 members – single annual pass, single concession annual pass, couples annual pass and family annual pass. The tickets prices will range between £ 4.00 pounds for one adult single to £20.00 pounds for a family annual pass.
Cllr Mary Lanigan, Leader of Redcar and Cleveland Borough Council, said: "Kirkleatham Walled Garden is a national heritage asset, and it is amazing to see the great transformation which has produced an attraction of real quality. A lot of effort has been put into this project and we are convinced that it will become a fantastic addition to our area, contributing hugely to our economy by bringing a great number of new visitors.
"Most importantly, it will create new well-paid job opportunities and attractive apprenticeships, which will be open to people in our borough. I look forward to seeing thousands of people enjoying an attraction of such natural beauty."
Kenny Finlayson, Managing Director at Elior said, "This is a fantastic contract win for Elior and showcases our passion for food, sustainability and education.  We are looking forward to establishing Kirkleatham Walled Garden as one of the top visitor attractions in the North East and creating something very special for visitors to the gardens and its events and workshops throughout the years ahead."