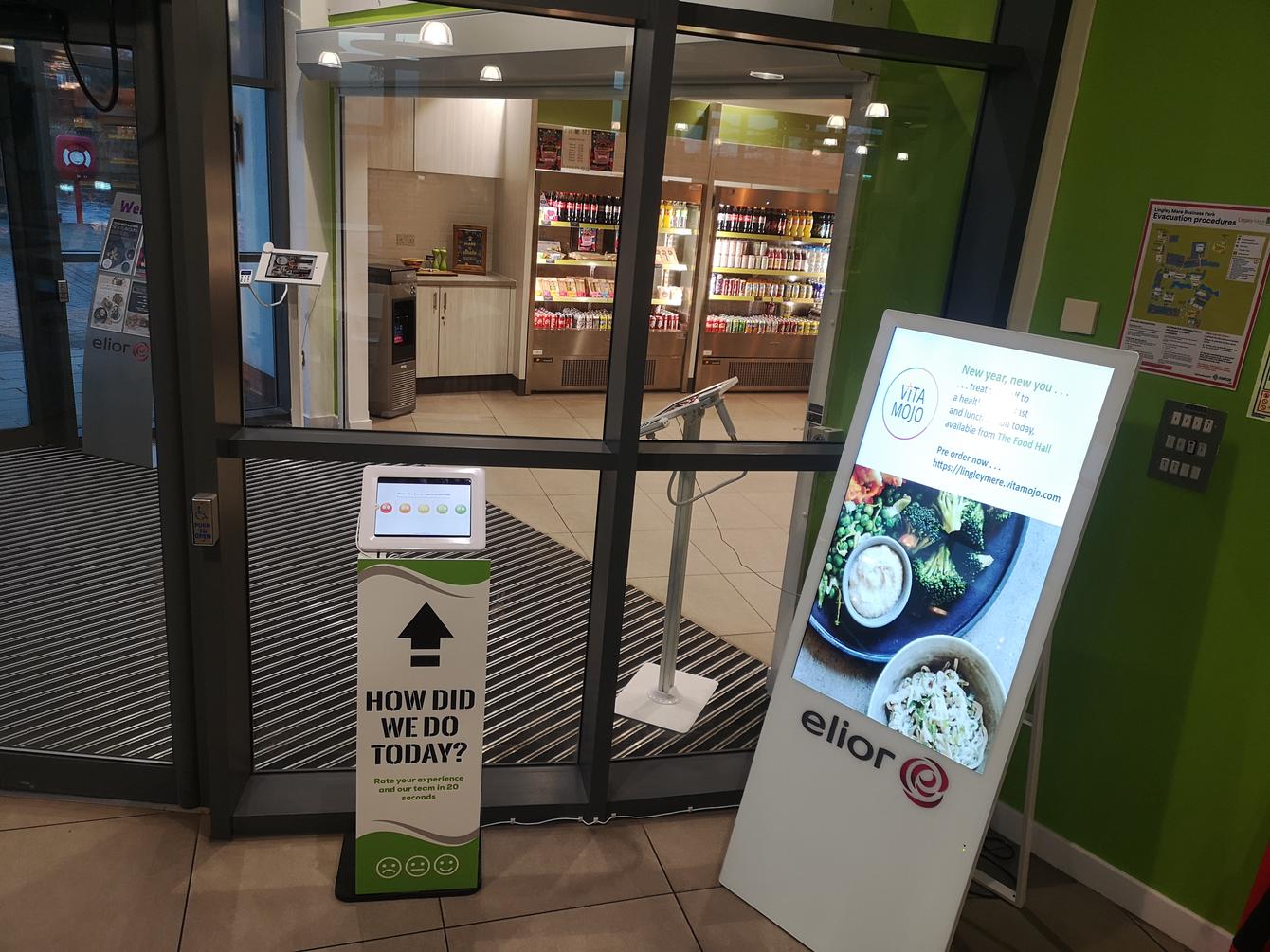 - News / Press Release - In the media
Elior UK rolls out enhanced customer feedback programme to support safe site reopening
In a further move to ensure the safe re-opening of sites, leading contract caterer Elior UK has partnered with Serve First to develop an advanced customer experience feedback system which is being rolled out across its B&I, healthcare and education business.
Whilst Elior has primarily implemented the survey model to collect customer feedback, it has been tailored to also capture responses on its Covid-19 measures. From the food and service through to hygiene, each element of the customer journey can be rated in just 20-seconds by scanning a barcode on site tablets.
The approach is designed to support clients in reassuring their teams of the commitment to safety and compliance while continuing to maintain a pleasurable catering experience. Feedback is generated instantly arming Elior with real-time data and the ability to address any customer questions or concerns immediately.
Carl Morris, sales, marketing and communications director, Elior UK said: "As a business, we're committed to helping our clients provide a first-class experience. As offices and schools re-open post-Covid, there will be a nervousness from some to return so our role is to help provide reassurance – a huge part of this is listening to what the end customer has to say.  Capturing feedback in this way will help us guarantee what we're delivering is fit for purpose as we move into the new normal and make tailored adaptations where necessary."
Erol Ayvaz, CEO of Serve First adds: "We are delighted to have partnered with Elior to support them in elevating their customer service intelligence. We know that the system we implement supports in achieving operational excellence and superior customer service. The roll out has been successful, and we look forward to developing this further. "
The customer feedback programme has been implemented 70 Elior sites to-date. It is expected to be rolled out to over 100 sites by the end of 2020.