Why Elior
We're dedicated to excellence in customer service - the whole customer experience. The food, the people who serve it, the resources behind the scenes that make us a trusted, innovative partner.
Why choose us?
Our service comes straight from the heart. The pleasure and well-being we bring to customers is the fundamental motivating force in our business. But we underpin our passion for food and service with investment in deep resources and expertise to drive best practice, compliance with the highest standards and continual improvement. We are determined to be the company people can rely on most for great food, but also for food that is safe and healthy, sustainably produced and ethically sourced.
And, backed by innovation in cuisine and service methods that increase choice, enjoyment, convenience and value.
We work for world-leading commercial, professional and financial service companies, renowned and emerging industrial companies, the armed services, schools and universities, in education, the care sector, at world-famous sports stadia and wonderful heritage and entertainment venues.
Since Elior was formed in 1991 our group has become an international leader in the major player in the contract catering and related services sector, with operations in 15 countries and over 120,000 employees. There are more than 10,000 Elior people in the UK on more than 650 client sites.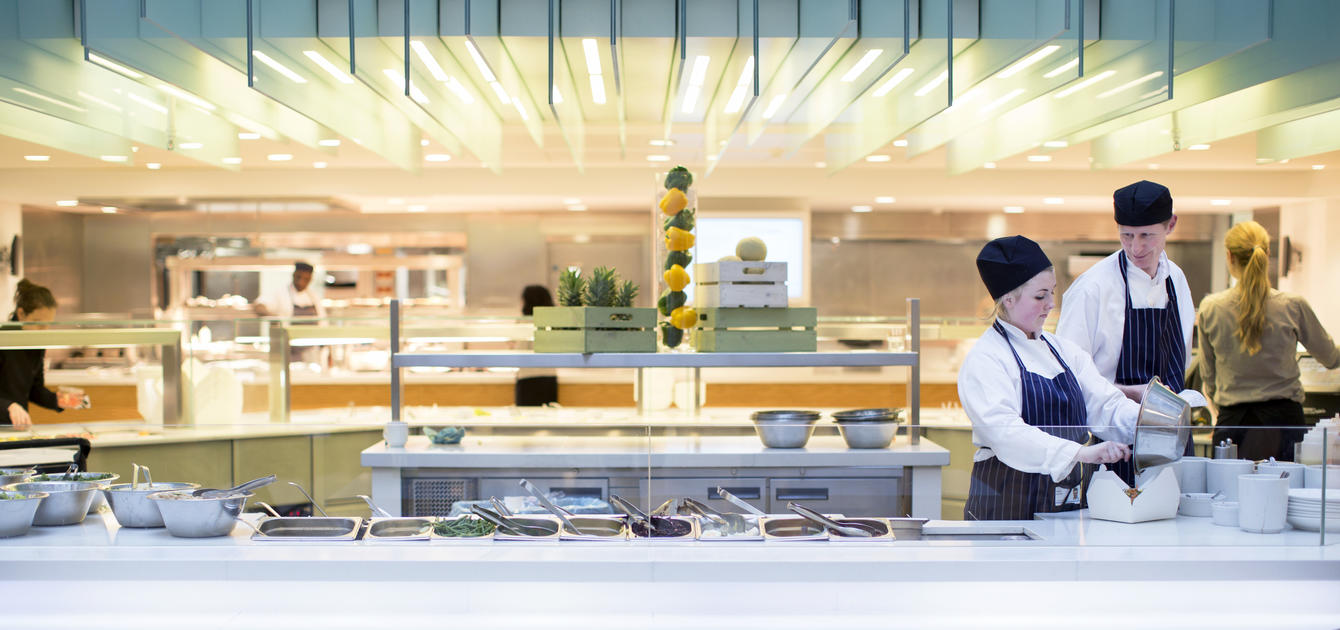 Any question?
Our 106,000 employees welcome and take care of 3.8 million customers each day, in 13 countries.
Elior, because the whole experience matters.